Learn from the Best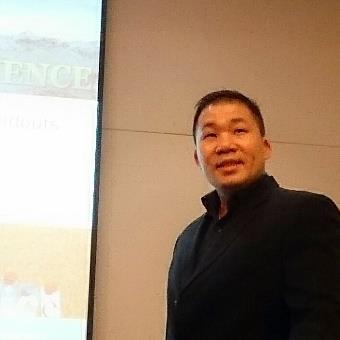 VINCENT CHIN
Vincent has held financial, continuous improvement and I.T. positions in the banking, shared services and
hospitality industry. He is a FCCA, Certified Six Sigma Black Belt, Microsoft Certified Trainer,
Microsoft Office Specialist and a PSMB-accredited trainer. His previous roles include being an
internal change consultant of a global team, a financial shared-services local head and a finance
regional head.
Vincent's experience in the continuous improvement sphere of the financial industry includes
projects in process automation & robotics, productivity management, end-to-end reviews and
streamlining. He also trained yellow belts and green belts in DMAIC (the acronym for Define, Measure, Analyze,
Improve & Control; a problem-solving methodology in Six Sigma) for other various companies.
Vincent codes in VBA and has developed complex Excel applications in the companies he worked for.
He currently trains professionals in Excel and Lean Six Sigma covering topics related to finance,
business intelligence tools, pivot tables, dashboards, VBA and process improvement. Vincent also assist
companies in automating Excel tasks, end-to-end process reviews, developing process target operating
models and other areas of process continuous improvement.
QUALIFICATIONS
Microsoft Certified Trainer| MICROSOFT | 2020
Microsoft Office Specialist Expert| MICROSOFT | 2020
Microsoft BI Reporting in Excel | MICROSOFT | 2019
Microsoft Office Specialist | MICROSOFT | 2017
Certified Trainer | PSMB | 2013
Certified Six Sigma Black Belt | ASQ | 2011
FCCA | ACCA | 1998
TRAINING CLIENTELE LIST
Genting Group, Dell, Motorola, Technip, CIMB, Malakoff, Digi, IBM, Starwood Hotels & Resorts,
Petronas ICT, HSBC, J&J, Kossan Rubber, CapitaLand, Markem-Imaje, RHB, DHL, Shell, Samsung, DBS, NOL,Nippon Paint, Boustead Penang Shipyard, Malaysia Reinsurance, PTT Global Chemical PLC, BHP Billiton, Campbell Cheong Chan, MIE Industrial, Global Enterprise International (Malaysia) Sdn Bhd (Member of Singtel), VISTAGE Guest Speaker, ACCA CPD trainer, WCT Malls, Bank Negara Malaysia, MAVCOM, edotco. Network Plaza, Dattel, Hershey's, MRCB, MavCap, BSN, Monash University, Open University KL, GenPact, Axiata, RSM Malaysia, Tabung Haji, Jabatan Audit Negara.
WORK EXPERIENCE
Trainer & Consultant
AVP- Change & Support | HSBC Global Banking & Markets
Shared Services Head Asia | Bausch & Lomb(M) Sdn Bhd
Finance Manager- ASEAN| AkzoNobel Packaging Coatings
Group IT Infrastructure Manager | Hong Leong Bank Bhd
Financial Controller & Six Sigma Green Belt | Starwood Hotels & Resorts Worldwide
Group Accountant | Granite Industries Bhd
Accounts Executive | Resorts World Bhd