Learn from the Best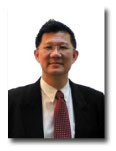 Dr. Steven Liew is a fellow member of the Chartered Institute of Management Accountants, UK and is a Chartered Accountant by profession. He has an Asia Pacific Executive MBA (for senior executives) from the National University of Singapore and a PhD in international finance with Rushmore University of USA.
Dr Liew had worked in private sector companies, ranging from family-run businesses to professionally managed multi-national corporations in South Asia and the ASEAN region. He has accumulated more than 28 years working experience in senior financial & operational management positions spearheading the profitability and growth of companies. He has worked for the MBF Finance & its related group of companies over the 10 years period.
He is a registered Trainer with the Government Human Resources Development Berhad (Pembangunan Sumber Manusia Berhad). And he is a GST Tax Consultant and had successfully completed the Custom examination.
Dr Steven Liew had conducted various seminars for corporate clientele including Association of Credit Management Malaysia, Chartered Institute of Management Accountants, Malaysia Institute of Management, Malaysia Institute of Accountants, Institute of Bank Malaysia, Nestle, IQPC Worldwide Pte Ltd, Singapore, Lexis Nexis,, Proton Edar Malaysia, Brunei Investment Agency, Small Medium Industries Development Corporation, Asia Business Forum Pte Ltd, Hong Kong, Ministry of Development, Brunei , BICPA Asean Management, Brunei, Risda Group Of Companies, Sales & Marketing Training Forum, Sri Lanka, Giant Retail Sdn Bhd, Telekom Brunei & Ministry of Foreign Affairs, Malaysia, Sabah Electricity Sdn Bhd, Bank Islam Brunei Darussalam. Continental Tyres, Sime Darby Bhd ,Sony Malaysia Sdn Bhd , Perodua Sdn Bhd & Credit Guarantee Corporation (M) Bhd; Fujixerox, SYNERGY RMS PTE LTD, India; UDA Holdings, SPNB, Diners Club, Elk Desa Capital Bhd, Antah Schindler, UCSI & Ministry of Finance; Seccom Sdn Bhd; Bridgestone Chemical Products (M) sdn Bhd; Dialog Group Bhd; SEDCO, KK ; Hosiden Electronics (M) Sdn Bhd; STO Maldives; Indah Water Consortium Sdn Bhd; CPA Australia (M) Sdn Bhd & VMAC Business Group (M) Sdn Bhd, China, Federation of Employers and Business Association, Phnom Penh, Cambodia.
He is currently providing management consultancy and training specialising in GST, SST, Withholding tax & Corporate tax, Fast closing monthly, leadership, Strategic Planning, budgeting, accounting, finance, Cost reduction, credit management & loan recovery.