Learn from the Best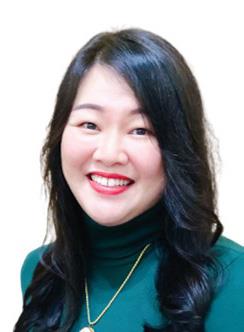 MBA, University on Sunderland, UK

B.A. (Hons) in Accounting & Finance

Diploma in Accounting & Finance

Certified Training Professional Program ("CTP Program") from ARTDO International-ITD

Certified Coaching & Mentoring Professional ("CCMP Program") from ARTDO International - ITD

Certified Trainer in Rapid E-Learning(E-CREL) from ARTDO International - ITD

Master Practitioner of Neuro-Semantics, Neuro-Linguistic Programming and Hypnosis & Time-lines

Professional Body Language Coach (Body Language Institute (USA) Graduate (Senior))

Honourary Judge & Authorised Trainer for "CCAM" (Customer Relationship Management & Contact

Centre Association Malaysia) (2011 to 2013) CTP Trainer for ITD Malaysia

Developed modules on Presentation Skills, Creativity and Prioritisation for Local Banks in Malaysia

Developed Leadership Modules for Global & Local companies
Anna has been a Professional Trainer for 21 years.
Her last position was as the Assistant Vice President of a training company (2007) with ASEAN exposures. She started her working exposure in 1994 and has over 27 years working experience.
In the corporate arena, her skills include Corporate Finance, Financial Management, Marketing, Banking and Operations. She was the Senior Group Corporate Affairs & Investor Relations Manager in Mithril Berhad, an associate company of MAA Holdings Berhad. She was previously the Group Finance Manager for the same company. Her role includes
corporate finance, debt restructuring, investments and asset financing.
She has also dealt with regulatory bodies (Bursa Malaysia Securities Berhad, the Securities Commission, etc) and has prepared the Group's consolidated accounts, cash flow, budgets and treasury functions.
2020 was a year of new learnings and discovery amidst the Covid-19 pandemic.
Identifying with the new training landscape and needs of her clients, Anna is a Certified E-Learning trainer, she has
conducted multiple sessions via Zoom and earned top ratings and reviews from her participants.
Her areas of Expertise include:
Leadership Development

People Management & Communication

Team Working

Presentation Skills

Train the Trainer

Service Excellence

Leading Change

Business Writing Skills

Creative & Analytical Thinking

Prioritisation & Goal Setting

Business Acumen Skills

Strategic Planning and Execution

Coaching Skills

Venue Details
Pullman Kuala Lumpur Bangsar
No 1 Jalan Pantai Jaya, Tower 3, 59200 KUALA LUMPUR,
Phone : 0 3-2298 1888
Fax : 0 3-2298 1999
https://all.accor.com/hotel/7962 /index.en.shtml
Contact us
ADDRESS 
A-28-5, 28th Floor, Menara UOA Bangsar, 
No.5, Jalan Bangsar Utama 1, 
59000 Kuala Lumpur
www.ipa.com.my