Learn from the Best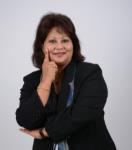 Lekitha Sivalingam
HR Consultant | Coach
Professional Associations & Qualifications
• Certified Executive Coach (University Malaya, UMCCED, KL)
• Certified Professional Trainer (IPMA, UK)
• Certified International Professional Manager (IPMA, UK)
• Executive Coach, Management Development Services Ltd, Hong Kong
• Certified Professional Trainer (Quest Group, KL)
• Certified Trainer Human Resource Development Fund (PSMB)
• Master of Business Administration (Irish International University, UK)
• Certified Masters of Business Administration (CMBA, UK)
Professional Experience
LEKITHA is a proven leader with a wealth of over 28 years of professional working experience in Human Resources. Her humble start in her career as a young and dynamic personnel gained recognition of an excellent and dedicated staff and over the years, she progressively moved up the career ladder with her last position being People & Culture Director of Taylor Nelson Sofres Malaysia Sdn Bhd. Prior to this, she was with Malaysian Tobacco Company/British American Tobacco (MTC/BAT), a multinational
organization for 16 years.
In the course of her professional career and as a credible visionary, Lekitha successfully developed and implemented HR initiatives such as employee orientation, employee communication, employee handbook, training needs analysis, policies & procedures, group salary & benefits, Job descriptions, 'profiling and salary structure, performance management system, setting and developing KPIs for all employees across the organization, incentive schemes for the various verticals and customized in-house training programs.

With both her specialist as well as generalist experience, Lekitha played a key role in providing human resource consultancy service to organizations in establishing, managing and aligning HR with business strategies.
Lekitha has contributed to the success of managing change and transition during the merger exercise with two largest Research Agencies in Malaysia in 2003 and 2009 respectively. In the continuous effort to develop a close relationship with the business and aligned with the Company's values and meeting the organizational goals, the following Human Resources initiatives were successfully implemented:
• Alignment of Employment proposition
• Reward & Recognition
• High Performance Organization & Structure
• In House Training/Consultancy
• Development Programs
Lekitha was also invited as Guest Speaker for various HR conferences, Institutes of Higher Learning (HELP College, Monash, Taylor), Regional Conference on Coaching Effectiveness and Market Research Society of Malaysia.
With her interest in people management and as a Certified Professional Coach, Lekitha who founded Star Success played a key role to enrich, share and exchange experiences with individuals of her organization who aspired to make positive changes both in their personal and professional life.
Lekitha authored a book on "Coaching Toolkit" for TNS as a reference guide for People Managers across the Asia Pacific Region and organized programs for the People Managers of her organization to be trained as Coach-Managers which resulted in a positive outcome.